KYBBA
Amsterdam based Kybba is a DJ & producer from Italy and founder of the the popular YouTube platform Basshall Movement and record label Basshall Records.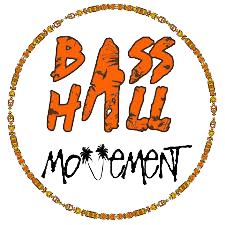 Counting 700000 YouTube Active subscribers, over 200 million views and 40000 Spotify Followers Basshall Movement is one of the leading Urban platforms on the web.
Kybba's first single "Dale" featuring Leftside & Karl Wine was one
of the hottest urban single of the last year, counting 10 million
views on YouTube and 2 million streams. The record is being
played in the biggest clubs & radios all over the world and
entered over 30 iTunes charts and various Spotify top 50 charts.
Following Dale Kybba released:
1) "Wine So Sweet"
featuring Buskilaz & David Jay which collected over 1 million
views and hit #1 in Israel all genres charts.
2) "La Cadera" with
brazilian actress Mari Azevedo, Karl Wine & Limitless.
We are looking forward to your booking inquiry.